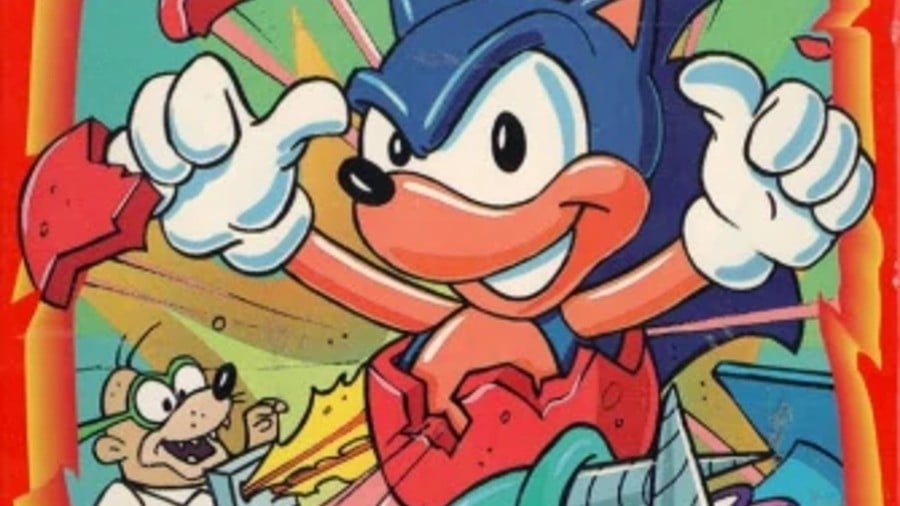 Although Sonic first blue-blurred his way onto our screens in 1991, he didn't get a voice until 1993 — in Adventures of Sonic the Hedgehog, an animated cartoon aimed at kids. And, because it was the '90s, that voice was provided by none other than Jaleel White, AKA Urkel from Family Matters, who also went on to reprise the spiky role in more Sonic cartoons.
Discotek Media have announced that all 65 episodes of Adventures of Sonic the Hedgehog will be coming to Blu-ray in February 2022. This isn't exactly new — the cartoon has been released on DVD multiple times over the years — but it's the first time that it will appear on Blu-ray, with stereo audio and new extras. Those extras include:
The "Sonic Christmas Blast" seasonal special
The unaired pilot, featuring Jim Cummings as Dr Robotnik (whose voice you may recognise as Tigger)
Rushes for the first episode
Commentaries from Milton Knight, one of the artists on the series
Original packaging art
Original commercials
Art gallery with "rare production art"
Captions for the hearing impaired
Unfortunately, the original show was broadcast in standard definition, so Discotek have only been able to recreate the 480p resolution of the original. However, the 65 episodes (plus extras) have been crunched down onto two discs for the new Blu-ray edition, with stereo audio! Now you can get Sonic in both ears.
Will you be grabbing this as an, er, Valentine's Day gift or early Easter present? Or do you think the cartoon was a bit naff? Let us know in the comments!